Washington Avenue
Modern Kitchens with updated countertops, updated stoves, and fridges
On-site laundry
Next to Bike, Running, or Walking Trails
Surrounded by all major bus stops
Surrounded by Plazas with shopping and dining
Preinstalled Wi-Fi with 1 Month Free from Cox!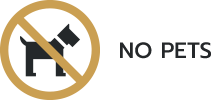 Located at Washington Ave. and Mohawk Ln.
Approximately 2.5 Miles from Mount Vernon
Approximately 3.5 Miles from Fort Belvoir Tulley Gate
Approximately 8.0 Miles from Interstate-95 South
Approximately 7.5 Miles from Interstate-95 North
Approximately 9.5 Miles from Interstate-495 East
Approximately 5.0 Miles from Interstate-495 West
Approximately 6.7 Miles from Old Town Alexandria
Washington Avenue
8335 Washington Ave.
Alexandria, VA 22309
GET DIRECTIONS
Office Location:
3707 Rolling Hills Ave.
Alexandria, VA 22309
---
Contact our Manager for Availability and Pricing
Mon-Fri: 8am-5pm
Sat: Appointment only (10am-2pm)
703-765-7039
[email protected]
Occupancy is limited to persons named on the lease applications. Before your application can be processed, it must be filled out completely. All household members 18 years of age and older must complete an application. Please be sure to sign and date your application. A fee of $40 in the form of a money order per lease holder and $20 for all occupants over the age 18 years old, must accompany your application. You will be notified of the status of your application within (3) three days of submission. Security deposits are determined by Credit, Rental, and Employment background checks. We do require criminal background checks. Security deposit is either $100 or one months' rent.